This is how your Virtual Gift will look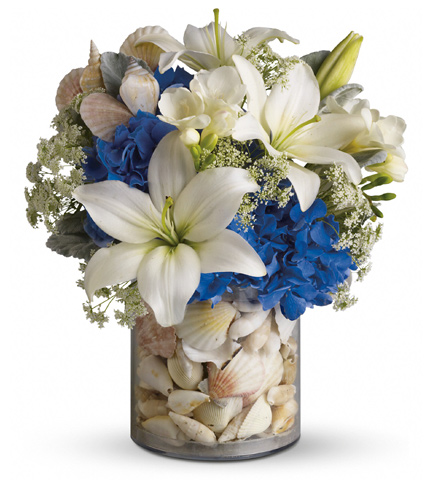 To: [Recipient's name and e-mail address here]
From: [Your name and e-mail address here]
Subject: [Your subject choice here]


---
Beachy
Like a cool tropical breeze, this soothing blue and white bouquet features
hydrangea, asiatic lilies, freesia, and Queen Anne's lace accented with natural seashells.

Use Your Browser's "Back" Button to
Return to the Virtual Flowers and Cards Selections!
---
Would You Like to Send Real Flowers?

---
© 1995-2013 All America-Phillip's Flower Shops, America's Online Florist
Images © 1995-2013 SAF, FTD, Teleflora, Phillip's Flowers, CCFC, PhotoDisc, MetaTools, or Comstock.