This is how your Virtual Gift will look.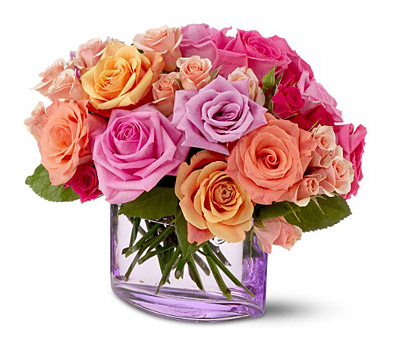 To: Recipient's Name [recipient's email]
From: Your Name [your email address]
Subject: [Your subject choice here]

Your Personal Message or Greeting Will Appear Here!

---
Rose Harmony
Surprise someone with this virtual bouquet featuring an armload of roses in rich, harmonious
shades of lavender, orange, coral, pink and peach, nestled together in a tinted lavender glass.

Use Your Browser's "Back" Button to Return
to our Virtual Flowers Gallery and Send a Virtual Gift!
Would You Like to Send Real Flowers?

---