This is how your Virtual Gift will look.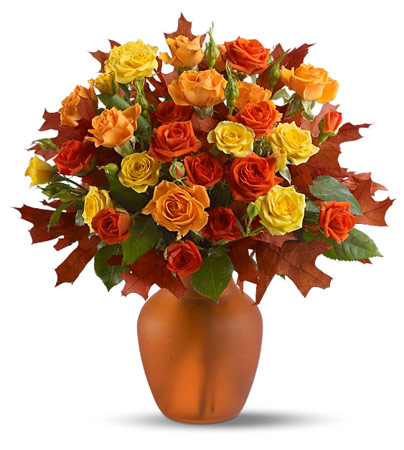 To: Recipient's Name [recipient's email]
From: Your Name [your email address]
Subject: [Your subject choice here]

Your Personal Message or Greeting Will Appear Here!

---
Amber Roses
This virtual flowers bouquet features beautiful long stem roses in rich Autumn hues of
orange and yellow with fresh foliage and colorful Fall leaf accents. Popular August
through November. Great for guys year-round, too.

Use Your Browser's "Back" Button to Return
to our Virtual Flowers Gallery and Send a Virtual Gift!
Would You Like to Send Real Flowers?

---