Backyard BBQ
Flowers add to the festivities
A backyard barbecue is relaxed, festive and friendly, and flowers only enhance the event. If you donít have a garden from which to cut your own flowers, ask your florist about which varieties will hold up well in summerís warm temperatures.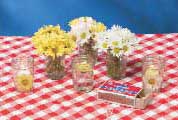 Create a centerpiece by filling Mason jars with bunches of flowers, such as mums, daisies, marigolds, roses, lilies, asters, sunflowers or scabiosa. Drop a few candles into the jars if it is an evening event.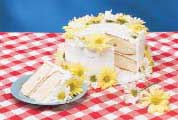 Special floral touches add to the occasion. Decorate pies and cakes with matching flowers.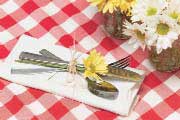 Tie strands of raffia around silverware, slipping a single flower stem into each bow.
Reprinted by permission from Floral Retailing magazine.