Mother's Day Flower Delivery in 2020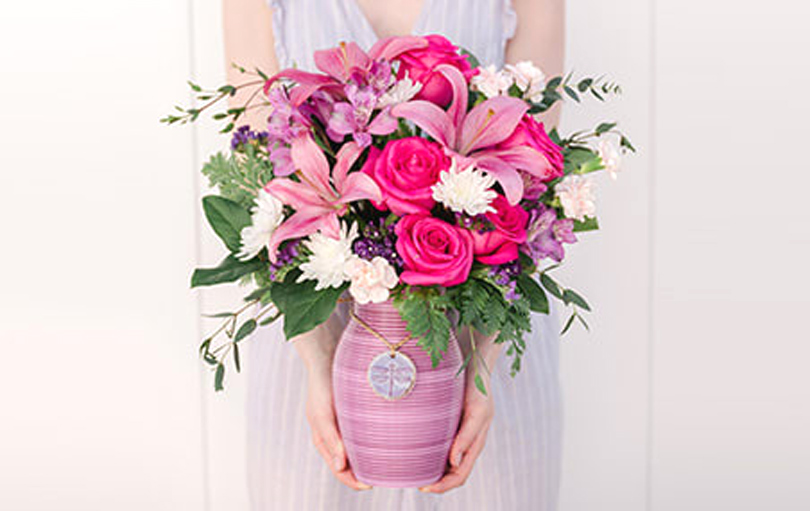 Mother's Day Flowers 2020
Florists Prepare for Surge in No-Contact Deliveries
Mother's Day Week is historically the biggest floral gift-sending week of the year, with Valentine's Week almost always the second biggest.
If that surprises you, consider that most guys only have one sweetheart, and maybe a sister, daugther, or friend they want to recognize at Valentines. But, most of us, both guys and girls, have a mother, mother-in-law, or other loved one who is a special mom. And, moms are incredibly important to us all.
How do most people express their love during Mother's Day Week? Flowers remain one of the most popular gifts by far, because flowers are personal, natural, uplifting, and always convey a message of love and appreciation. This year, due to social distancing, stay-at-home orders, and travel restrictions, experts predict a surge in Mother's Day flower sending. "People are tired of feeling isolated," said one local florist, "and they are calling on us more and more to help them reach out to others in a thoughtful, safe, and personal way."
While florists in many areas remained closed to walk-in customers during April 2020, more than 60% were still providing no-contact deliveries. Now, as business restrictions have begun easing, and people everywhere have become more comfortable with safe-distancing practices, these florists are expanding their delivery and pick-up services to prepare for a blockbuster of a holiday. And, thousands of additional florists across the country are expected to resume deliveries by May 4 -- with enhanced safety precautions for all.
Of course, some things have changed due to Covid-19. Flower deliveries are not available to many hospitals, nursing homes, and schools. They may not be available in some areas most severely impacted by the pandemic, such as portions of New York, New Jersey, Michigan, and a few other states. And, floral substitutions of equal value may be necessary in some locales due to local business conditions. But, florists in most areas will be ready for the holiday. So, moms almost everywhere can still be recognized with a gift of beautiful fresh flowers.
Thinking about flowers for special moms in your life? Keep in mind that Mother's Day gift deliveries are appropriate throughout Mother's Day Week, and remember to order early for the best selection and value. For more information on how to send your love with flowers, call your local florist, or order online at www.800Florals.com for delivery across the USA and Canada. Because, moms deserve a lot of love, especially during this challenging time!