Overlooked Lovely
Give baby's breath a starring role
Typically, baby's breath--gypsophila--is relegated to a supporting role in floral arrangements. But newer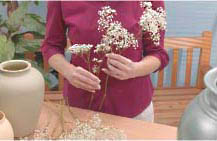 Gather Babies Breath
You'll need several bunches of gypsophila to create this monochromatic arrangement. To begin, fill a vase with cool water. Add floral food according to the directions on the packet.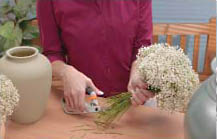 Trim Excess Flowers
Gather several stems and trim off excess flowers, adding and trimming until you form a soft mounded sh ape. Cut the base of the stems to the appropriate length. Remove any foliage that will be under the water in the vase.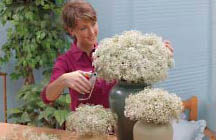 Cut Stems Every Few Days
Trim off any errant flowers. Every two to three days, remove the flowers from the vase, trim off the bottom half-inch, wash the vase, refill it with fresh water, add floral food and replace the flowers.
Reprinted by permission from Floral Retailing magazine.
---