Expressions of Gratitude
Fresh flowers are the perfect gift
Bestow a gift on the special people in your life that is not only beautiful but includes the extra thoughtfulness that shows you truly care.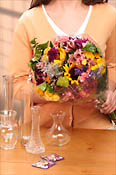 Seperate Flowers
Separate the flowers from several prewrapped bouquets to create numerous gifts for the special people in your life. Group stems by color for best effect.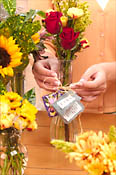 Add Handling Instructions
Add that special touch of a card with care-and-handling information and a packet of flower food to help the recipient keep your gift desirable for as long as possible.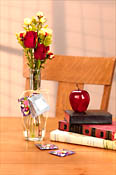 Show Your Appreciation
Show your appreciation for friends, family, relatives, teachers, bosses and co-workers.
Reprinted by permission from Floral Retailing magazine.
---