Potted Party
Fashion a festive arrangement of flora
Potted blooming plants may be lovely on their own. But when you combine them into one container, they create a celebration of color.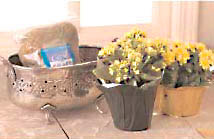 Mix & Match
With the variety of potted plants available, you can mix and match to make the perfect arrangement. If you already have a container you love, take it with you when you go to purchase your plants to ensure they will fit inside.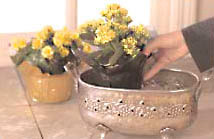 Waterproof & Moss Covering
Place each plant in your container. If your container is not waterproof, make sure you line it with plastic wrap. Place moss on top of the soil in each pot to give a feeling of continuity to the arrangement.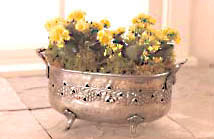 Care Instructions
Most potted plants prefer indirect sunlight, moist soil and occasional feedings of plant fertilizer. Check the care instructions that accompany your plants and care for each accordingly.
Reprinted by permission from Floral Retailing magazine.
---