The California Cut Flower Commission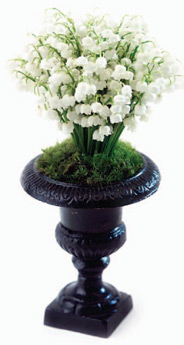 About California Cut Flower Commision
Innovator. Trendsetter. Fashion Forward. California sets the pace for so much of our lives, from technology to cuisine to entertainment. So it's no wonder the Golden State takes the lead when it comes to floral trends. California's commercial cut flower industry is very much a part of this visionary mindset. Growers aren't just at the cutting edge of developing growing techniques that bring vibrant, beautiful flowers to the market in an environmentally friendly way, but they also focus on new trends and search out ways to marry imagination to reality, whether it be new colors, flower types or ways to make old favorites even better. The state's 300 growers are supported in their efforts by the California Cut Flower Commission, a nonprofit public corporation founded by and for growers to promote California product.
Blessed with many micro-climates, California is able to produce hundreds of different flowers, botanicals, and cut greens, from floral staples to the latest up-and-coming varieties. In fact, we produce more than 70 percent of all domestically grown, commercially sold cut flowers in the United States. With the state's long growing season, many varieties are available year-round, providing stable supplies of high-quality flowers.
Staying informed of the latest color, design and cultural trends is a critical ingredient to success in a competitive market. Recognizing the importance of trends, California growers are pleased to sponsor this brochure.
The Flowers Trends Committee
This floral forecast has been prepared by a group of floral product designers and stylists in collaboration with the California Cut Flower Commission.
Trend Committee:
Kim Morrill, AIFD, Silk Botanica
Maureen Welton, 18 Karat International Product Sourcing
Michelle Perry-White, AIFD, DA Direct
Talmage McLaurin, AIFD, Florists' Review Enterprises
Special Thanks:
Leatrice Eiseman, Pantone Color Institute
Kathryn Miele, California Cut Flower Commission
Florists' Review Enterprises
Production Designers:
Charlie Groppetti, AIFD
Kim Morrill, AIFD
J. Keith White, AIFD
Author: Kim Morrill, AIFD
Art Director: Holly Cott
Photography: Stephen Smith
Container Sources:
18 Karat International Product Sourcing
Global Views
Star Wholesale
Syndicate Sales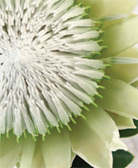 Reprinted with permission from Califronia Cut Flower commission