Secretaries' Week Renamed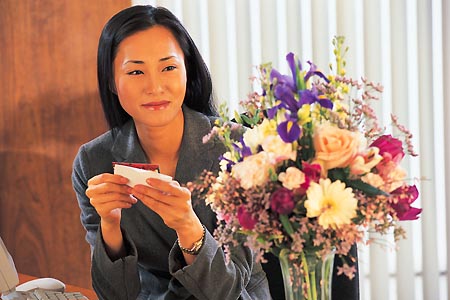 Administrative Professionals' Week:
Keeping In Step With Changing Workplace Roles
April 2022 marks the 70th anniversary of Administrative Professionals Week. This annual event was originally organized as National Secretaries Week by the International Association of Administrative Professionals (IAAP) and a consortium of office product manufacturers in 1952. It was established as a broad-based effort to recognize secretaries for their contributions in the workplace, and to attract people to secretarial and administrative careers.
After the first 48 years, the IAAP announced a name change for Professional Secretaries Week and Professional Secretaries Day. The names were changed to Administrative Professionals Week and Administrative Professionals Day to keep pace with changing job titles and expanding responsibilities of the administrative workforce. "We want the observance to encompass all administrative professionals," said IAAP President, Cynthia A. Lively, "and the term 'secretary' only covers a minority of those in administrative support occupations."
Today, there are more than 3.9 million secretaries and administrative assistants working in the United States, according to U.S. Department of Labor statistics, and 8.9 million people working in various administrative support roles. In Canada, there are 500,000 administrative professionals, which includes 402,600 secretaries, 11,900 executive assistants, and 94,000 clerical supervisors. Millions more work in offices all over the world.
Over the years, Administrative Professionals Week has become one of the largest workplace observances. The event is celebrated worldwide, bringing together millions of people for community events, educational seminars, and individual corporate activities recognizing support staff with gifts of appreciation.
Source: IAAP (https://www.iaap-hq.org) and WFFSA