Mother's Day Around the World
History, Origin and Information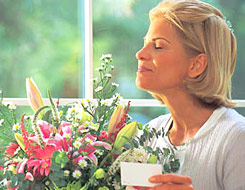 Mother's have been recognized in special ways for thousands of years, since Ancient Greece. Here is just some of the more recent history behind today's Mother's Day occasions celebrated worldwide.
United Kingdom
Known as Mothering Sunday, the holiday's origins are said to date back centuries to when it was considered important for churchgoers to visit their home or "mother" church once a year. Observed during Lent, the practice became commonplace, and in a society where children were often sent off to work in other villages at a very young age, it quickly became an cherised time for family reunions and celebrations. Tradition has it that while returning home, children would pick violets or other flowers growing wild along country lanes to take to church and give to their mothers. A special cake, might also be brought along to provide a festive touch. Later, Mothering Sunday became a day when children and domestic servants were allowed a day off to see their family. Celebrated the fourth Sunday of Lent, Mothering Sunday remains a time to recognize mothers for all their love and support with fresh flowers, sweets, cards, and other tokens of appreciation.
United States
It's said that Mother's Day was first suggested in the United Sates by Julia Ward Howe in 1872 as a day dedicated to peace after the Franco Prussian War. Ironically, the idea waned in popularity in the years before World War I. The holiday was revived thanks to Anna M. Jarvis.
Anna's dear mother was a minister's daughter and Sunday School teacher from West Virginia who graduated from an all female seminary, organized women's brigades during the Civil War to care for soldiers on both sides of the conflict, and ultimately settled in Philadelphia. Anna was twelve when she heard her mother teach a Sunday School lesson on mothers in the Bible. Still unmarried when her mother passed away in 1905, Anna was left alone with her blind sister Elsinore. She missed her mother dearly and felt we all too often fail to appreciate our mothers enough while they are alive. So, with the help of friends, Anna began a letter-writing campaign to garner support for a national Mother's Day holiday. Reaching out to influential leaders, including William Taft, Theodore Roosevelt, and John Wannamaker, Anna poured out a stream of solicitations for support of the idea. She believed, mothers deserved their own special day and that it would help strengthen family bonds.
She persuaded her mother's church in West Virginia to celebrate Mother's Day on the second anniversary of her mother's death, the 2nd Sunday of May. Carnations, her mother's favorite flowers, were supplied at that first service by Anna. White carnations were chosen because they represented the sweetness, purity and endurance of mother love. Over time, pink or red carnations became the symbol of a living mother, with white ones signifying those who had passed on. By 1911 Mother's Day was celebrated in almost every state, and flowers quickly became a lasting tradition to express love on the occasion. In 1914, Congress passed a resolution designating the second Sunday in May as Mother's Day, "a public expression of love and reverence for the mothers of our country." President Woodrow Wilson issued the first proclamation making it an official U.S. holiday.
Other countries that celebrate Mother's Day on the second Sunday in May include: Australia, Belgium, Canada, Denmark, Finland, Italy, Japan, and Turkey.
Mexico
Mother's Day, or Dia de las Madres, is May 10 in Mexico. It's a hugely popular occasion celebrated throughout the country, with special events sponsored by schools, churches, cities, and civic groups. The family tradition is for sons and daughters to come to their mother's house on the eve of Mother's Day (May 9). Festive Mother's Day masses, handmade gifts, flowers, cards, and childrens' school presentations are also often part of the nationwide observance.
Other countries that celebrate Mother's Day on May 10 include: Bahrain, Hong Kong, India, Malaysia, Oman, Pakistan, Qatar, Saudi Arabia, and Singapore.
Other Nations
Similar holidays are commonplace throughout the world, including Argentina (2nd Sunday in Oct.), France (last Sunday in May), Lebanon (1st day of Spring), Norway (2nd Sunday in Feb.), South Africa (1st Sunday in May), Sweden (last Sunday in May), and Yugoslavia/Serbia (two weeks before Christmas).
Sources: Floramex.com; bbc.co.uk; hallmark.com; mothersdaycelebration.com
For more information or to order Mother's Day flowers, visit our Flower Shop online, or call 1-800-FLORALS.